The New York Times has an
article about Laleh Seddigh
, the first female Iranian race car driver to compete against men. Scratch that, the first female to compete against men in
any
sport since the Islamic Revolution. In March, she won that country's national championship. Laleh may be Iran's answer to Jackie Robinson.
And I can't be the only one who thinks she's pretty hot, too.
Here's some photos I found on the web. These are mirrored locally so they won't break.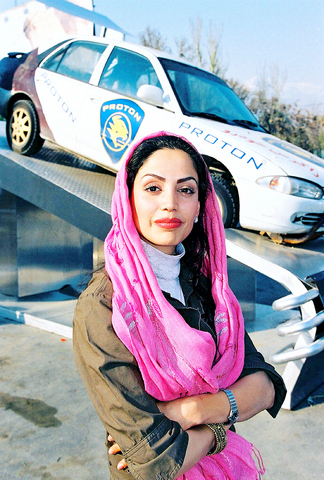 It's an exciting time for Iran. The country is changing, and hopefully moving to a more free and democratic future.