Does this cat need a home?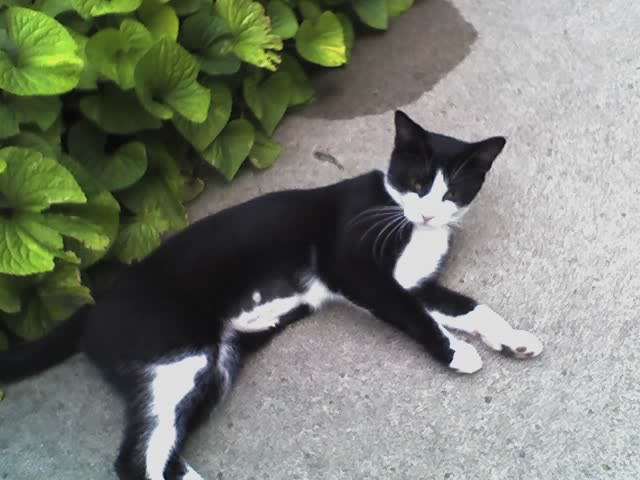 This young cat has been hanging around 31st and Emerson in Uptown all evening today (Wednesday, August 17). She has a red collar with metal stars on it, but no nametag. She's just been fixed; the stitches are still visible. And she's very friendly.
Hopefully, she is an outdoor cat or she just got out and lives nearby, and her owner will find her.
But if you know anyone in Uptown who is missing a cat of this discription, please email me, or just come look for her.